For adventurous souls seeking budget-friendly accommodations, hostels have become a go-to choice. In this article, we'll explore our top 10 favourite hostels across the globe. These hostels offer not only affordability but also a unique and welcoming atmosphere, making them the perfect choice for explorers seeking memorable and cost-effective stays.
ClinkNoord - Amsterdam, Netherlands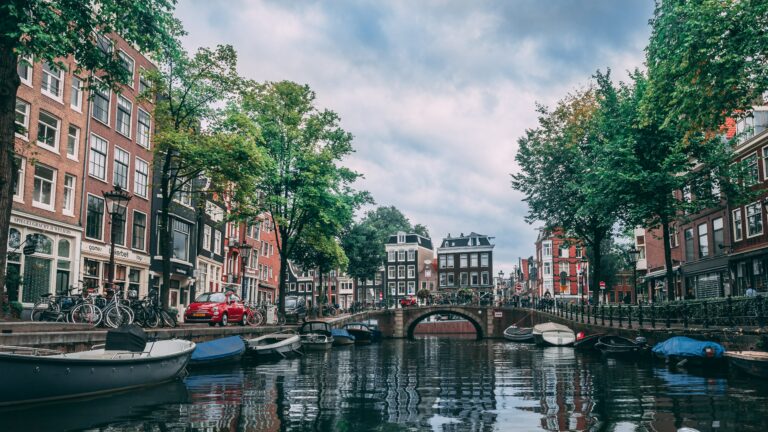 Located just a ferry ride away from Amsterdam's city centre, ClinkNoord offers stunning views of the Dutch capital. With its modern design, friendly staff, and vibrant atmosphere, it's a hit among backpackers.
Kabul Hostel - Barcelona, Spain
Situated in the heart of Barcelona's Gothic Quarter, Kabul Hostel is known for its fantastic rooftop terrace, nightly events, and proximity to popular attractions.
Mad Monkey Hostel - Phnom Penh, Cambodia
Mad Monkey Hostel in Phnom Penh is more than just a place to sleep. It's a vibrant community with a pool, restaurant, and a mission to support local communities.
Lub D Hostel - Bangkok, Thailand**
Lub D Hostel in Bangkok is all about fun and comfort. Located in the lively Silom district, it offers a vibrant social scene, clean rooms, and excellent facilities.
Hostel One - Prague, Czech Republic
Hostel One in Prague is famous for its friendly atmosphere and daily activities like free family dinners and pub crawls. It's ideal for solo travelers looking to meet new friends.
St. Christopher's Inn - Paris, France
Located in the lively Canal St-Martin neighbourhood, St. Christopher's Inn is known for its lively bar, beautiful canal views, and proximity to Paris' iconic attractions.
Yesinn Hostel - Hong Kong
Location:** Yesinn Hostel is a cosy and affordable option in the heart of Hong Kong's vibrant Causeway Bay. It's highly praised for its cleanliness and welcoming staff.
Home Lisbon Hostel - Lisbon, Portugal
Home Lisbon Hostel is like a home away from home in Lisbon's historic Baixa district. Guests appreciate the friendly and informative staff, as well as the family-like atmosphere.
United Hostel Frankfurt City Centre - Frankfurt, Germany
Situated in the heart of Frankfurt, United Hostel offers a clean and comfortable stay, making it an excellent choice for travelers exploring the city's attractions.
Your Passport to Memorable Stays
Our favourite hostels represent the epitome of affordable and enriching travel experiences. While they vary in location and style, they all have one thing in common – the ability to make your journey unforgettable. So, if you're considering budget-friendly travel options that offer both comfort and a sense of community, these incredible hostels are your passport to memorable stays around the world.